Take Your Boxing To The Next Level Today At Southpaw Gym
There are three types of fighters; amateur, professional and white collar (everybody else), we train all three. Are you interested in the sweet science of boxing? We start with the basics, including mechanics, stance, footwork, balance, coordination, powerful straight fast snapping punches, jab right hand or left hand if you're a Southpaw, hooks, uppercuts, combinations, movement handling including rhythm and positioning.
Then when you will learn defensive movement, head and body movement, power blocking, slipping and weaving, distance and timing just to name a few. We will also include conditioning with circuit and mirror training, shadow boxing, heavy bag, speed bag, rope speed, strength training, road work and core.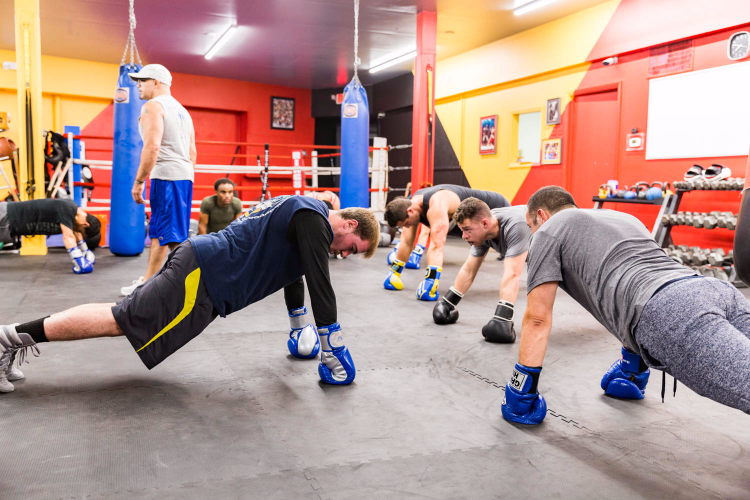 No Matter Your Experience Level, We Have You Covered!
Boxing is undoubtedly the most grueling and physically demanding sport that you can encounter. To achieve the best you can be, you will rigorously train your body and mind to achieve the ultimate performance. With hard work and dedication to your training you can and will be the best of the best.
Additionally, we offer training for men and women who want to train like professional fighters but don't want to get hit in the face for a living. This is a tailor made workout for those who want to train like a boxer without the fight but with all of the fundamentals of a boxer's workout. This workout is the flag football of boxing.
You will learn how to:
Wrap your hands
Boxing stance
Footwork
Defensive maneuvers
Rhythm and coordination
And punch combinations.
You will also master how to hit heavy bags, focus mitts, reaction & counter punching and basic self-defense techniques. All the action of fighting without the fight.

Request More Information Today!
If you would like to learn more about our Boxing programs or sign up for a One Time Intro Session, please fill out the short form on the side of this page. We look forward to hearing from you soon.
You can also register for your you classes by clicking the button below!
Register Today!
Our Boxing Classes Are Located In