Get Involved With The Ringside Rescue Today!
At Southpaw Gym, we're committed to transforming the lives of the at-risk youth in our community so we founded Ringside Rescue -Advocates for At Risk Youth, a 501©3 Non-profit we're calling on YOU to join in!
Ringside Rescue Advocates for At Risk Youth is dedicated to providing youth ages 4 - 17 in Monmouth and Ocean County with exciting, productive ways to learn and grow. Our aim is to empower students of all ages one day at a time and there are plenty of opportunities for you to get involved.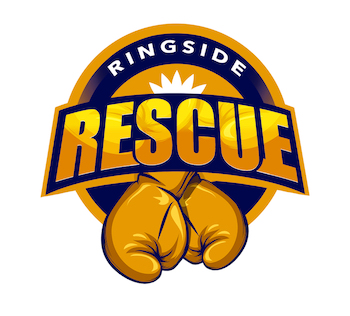 Unfortunately, many in our community are unaware of the issues our young children face. Most of the crime, obesity rates, lack of activities for youth, issues of bullying, and environmental needs are swept under the rug in many instances, especially the areas of Asbury Park, Neptune, and Surrounding communities.
In the past year, a plethora of our youth has suffered gun violence, drug overdose, suicide, diabetic attacks, health issues in school and out from asthma, being overweight, and lack of food at home. Our goal is to help them become more involved in our community and to help them feel more supported in the process.
Here's How You Can Help
Our Hooks and Books afterschool program, for Elementary and Middle school aged children, promotes confidence, accomplishment and physical activity with boxing and wrestling instruction as well as anti-bullying strategies and exciting martial arts classes. Students in the program also enjoy healthy snacks and education about nutrition. We also have professionals on staff to help with homework, tutors if needed and to counsel students who are working through issues in their personal lives - no matter how big or small and we provide transportation for participating students.
We're asking for financial assistance to help this program thrive as we introduce these students to opportunities that might otherwise seem out of reach. You can click here to learn more!
For Monmouth County's high school students, we are proud to offer the No Guns Just Gloves program, which has enjoyed a steady success rate of bringing in gang-affiliated students and introducing them to the competition and excitement of amateur boxing, Silat Self Defense and Muay Thai. Many have left their gang affiliations in favor of this program.
These students learn the importance of physical activity and walk away feeling proud of themselves and their accomplishments.
Do you know a Young person who would benefit from programs like these? Click here to have them apply today! Or make it easier for a young person in your community to participate by sponsoring them for one or more of these programs!
Ringside Rescue also helps in many other ways:
Hosts annual toy drives
Donates to families that have suffered great loss of death of a child, trauma, and disaster
Provides turkeys during Thanksgiving for families in the community
Provides soldiers over Seas with Holiday stockings and care packages
Holds FREE events throughout the year for hundreds of children at Clothing Drives, Youth Explosions, Back to School Events giving away backpacks and school supplies, Summer Sensation Events, The Road to FAME Music & Performing Arts Showcases, Trunk or Treat Events and Holiday Tree Lighting Celebrations Annually.
Take The First Step Today!
We are proud of the work Ringside Rescue has done thus far and we are excited about what the future holds. But as we expand our reach, we're asking for your assistance and support. Join our team at Southpaw Gym in providing our communities youngest generation with structure, support, education, and compassion.
If you're interested in getting involved or you know a young student who could benefit from one of our programs, please don't hesitate to contact us at (732)895-9422.
Fighting for Our Youth
Vic & Steph Lashley,
Founding Fighters