Burn Hundreds Of Calories At Once With Southpaw Fit
Our SouthPaw Fit classes are designed for MAXIMUM calorie burn. We want to get you fit, get you healthy, challenge your mind, challenge your body, and most importantly MAKE FITNESS FUN! These classes are great for toning, tightening, leaning fat, sculpting muscle and loosing those extra pounds if needed.
The classes are never the same and certainly never choreographed. They change from circuit training to interval to set and rep and will always keep your body changing. The advantage of SouthPaw Fit is that the small group dynamic will allow more personal training and often help motivate the participants.

Enjoy Sustainable Results With SouthPaw Fit
You've probably experienced it before: You get into an exercise program that you enjoy and you start seeing results from day one. But slowly over time, the class becomes stale and your attendance drops. Then so do your gains. And eventually, you're back to square one.
But with Southpaw Fit, we're here to make sure that doesn't happen. These Group Fitness Classes are constantly changing and adapting week after week. We'll challenge your mind and your body during each and every class, leaving you more motivated than ever before.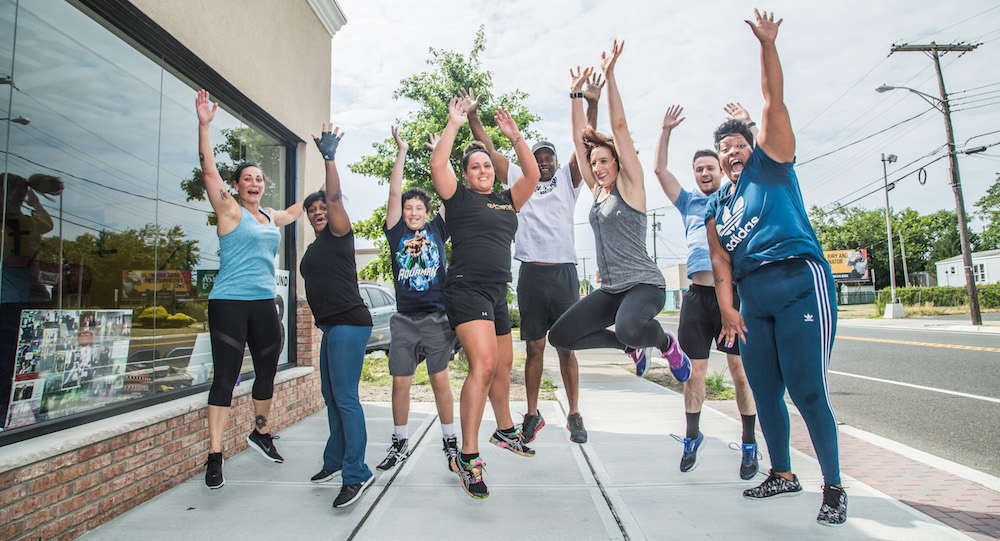 You'll enjoy:
Cardio exercise
Core work
Kettle Bells
TRX Training
Strength Training
AND MORE!
Sign Up Today!
If you're looking for the most effective Group Fitness Classe in Neptune, look no further. Southpaw Fit will help you see results like never before and they will quickly become the best part of your week. We invite men and women of all ages and ability levels to give this class a try and find out for yourself!
To get started, all you have to do is fill out the short form on your screen. We'll reach out soon to answer all of your questions and get you all set up!
Our Fitness Classes Are Located In